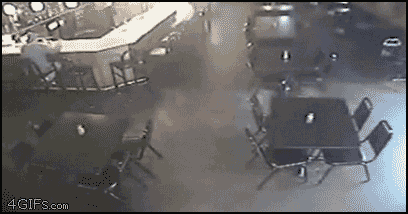 Imagine if this was your job, and that was your totem!
No, seriously poor dear! This does happen though due to urban sprawl. :(
But think about it, if this was your totem this would be the biggest RED TRUCK! The guy sitting at the bar sure does look like he has had a revelation- or, just maybe it scared the hell out of him like it would me. Either way he wont be forgetting the randomness of Mother Nature anytime soon.